Serial Entrepreneur, Thought Leader and Co-Founder of Moz.com, Gillian Muessig Joins Stakana Analytics Board of Advisors
Artificial Intelligence and Machine Learning Startup Pioneer Partners with Startup Predictive Banking Customer Intelligence Company to Accelerate Innovation and Growth.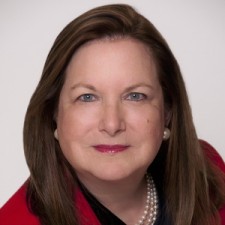 SEATTLE, March 6, 2018 (Newswire.com) – Stakana, Inc., an innovator in predictive customer intelligence for financial institutions, today announced the appointment of Gillian Muessig to its advisory board, effective immediately. Muessig joins a distinguished group of board members, including Nathan Tolbert, Art Carpenter, Larry Wilson, and Richard Stikane.
Over the course of her extensive career, Muessig is recognized as a co-founder of both Moz (the world's most popular search marketing software) and brettapproved (the fastest growing booking site for travelers with disabilities and mobility challenges). She is a former tech adviser to the Bill & Melinda Gates Foundation and a board member for companies in four continents. Muessig speaks globally on emerging entrepreneurial markets and the impact of global trends on valuations and startup activity.
"It's an exciting time at Stakana and we are delighted and honored to have Gillian join our team of advisers," said Nick Simonton, Chief Operating Officer of Stakana. "She is one of the most accomplished and highly respected leaders at the forefront of technology. Gillian's wealth of experience and knowledge in launching, growing, and pivoting young companies like ours will be invaluable as we prepare Stakana for its next stage of growth."
"We are at an inflection point where predictive Artificial Intelligence and Machine Learning is rapidly becoming a powerful – and required – foundation for every small and mid-sized institution to implement at its core," said Muessig. "Stakana has both a compelling vision and innovative predictive Intelligence products. I am excited to join Stakana's board and help them realize the opportunity ahead."
About Stakana, Inc.
Stakana builds industry-specific predictive customer intelligence solutions that help identify the "hows," "whys," and "whats" that cause consumers to make decisions. Built on its Stakana Intelligence Platform, the solutions help small and mid-sized banks and credit unions drive smart marketing decisions by increasing user engagement, improving decision-making, and delivering individual-level marketing opportunities.
Stakana has successfully deployed solutions in multiple banks and credit unions and is in the process of forming strategic go-to-market and technology relationships with local and global service providers.
For more information on the company, please visit us at stakana.com and follow @ThisIsStakana on Twitter, Facebook, and Stakana Analytics on LinkedIn.